on
May 2, 2017
at
12:01 am
So, where was I? Oh, yeah, I was reviewing my passing familiarity with comic books and how they hadn't yet made the impact on me that they should have, considering my occupation.
But, then came January 1966…
This, of course, completely blew my impressionable 8 year old mind! I was enthralled. I simply HAD to be home every Wednesday and Thursday at 7:30 PM (the days before VCR's and DVR's, kids!)… the other kids in the neighborhood were jumping on the Beatle Mania bandwagon, but I was becoming a BATMANIAC! I even tried to trick out my two wheeled bike with a side car like the Bat Cycle (using the training wheels, some nails, a jump rope and an old potty chair… TIP: Don't try this at home, kids!). Now, even though I was loving the recently launched Batman comic strip in the newspaper, I STILL wasn't a comic book fan/collector. But, a confluence of events was about to set the foundations of my fifty year obsession in stone … and, once again, it involved illness and my grandmother.
In February of 1966, I came down with the mumps… in BOTH cheeks! I was home from school and (mostly) bed ridden for two weeks and I was B-O-R-E-D! So, my grandmother, in all her wisdom, got me a subscription to Children's Digest (and, I guess, bought the first issue at the newsstand because subscriptions don't come THAT fast). Children's Digest, at that time, were serializing the adventures of Tintin every month (starting with Secret Of The Unicorn in January 1966) and I was hooked!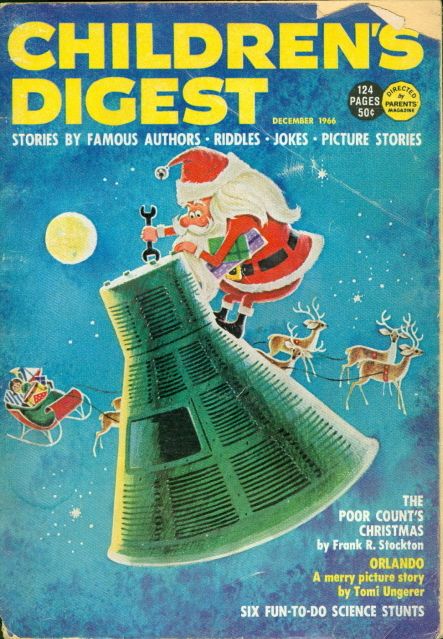 This, I believe, is what got my mind set in the habit of reading stories longer than three to six panels that were found in the newspaper. But, I still wasn't completely on board with the whole comic book experience… not until September of that watershed year…
To be continued…